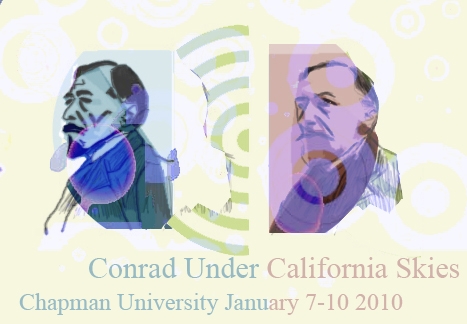 "Conrad under California Skies"
January 7-10, 2010
Chapman University
Orange, California
(*There are several Hiltons in Anaheim - be sure to reserve with the "Hilton Suites of Anaheim/Orange" for conference rates, complementary breakfast, and free parking.)

Chapman University, in conjunction with the Joseph Conrad Society of America, hosted an international Joseph Conrad conference January 7-10, 2010, which marked the 100th anniversary of "The Secret Sharer" and, less happily, of the breakdown Conrad suffered after the completion of Under Western Eyes. Click on the links above to view the overall program and a list of the papers presented in each session.
Selected essays from the conference will be published in a special edition of Conradiana in 2012 or by Texas Tech University Press.
Saturday, January 9, participants toured Huntington Library and Gardens.
Registration was $250, $100 for students. Daily registration was also available at the conference Thursday, Friday, and Sunday: $50 for regular registration and $25 for students and seniors. The first ten students who registered for a day at the conference had their registration fee waived due to the generosity of Yannick Le Boulicaut.
Housing at the Hilton Hotel in Anaheim. Participants received reduced rates, with the possibility of booking rooms before and after the conference to take advantage of Southern California's many vacation opportunities, including Disneyland, Los Angeles museums and attractions, and South Coast beaches.
Transportation, local attractions, restaurants, etc. The Santa Ana Airport (aka John Wayne and Orange County) is fifteen minutes' drive from Chapman. Other area airports include Long Beach, LAX, Ontario, and San Diego. For information about airports, ground transportation, and local restaurants, click here.
Questions about the conference should be addressed to Richard Ruppel:
Chapman University
One University Drive
Orange, CA 92866
(714) 997-6754

ruppel@chapman.edu (Please include the words "Conrad Conference" in the subject line.)
Conference Steering Committee:
Raymond Brebach, Drexel University
Paul Gulino, Chapman University
Carola Kaplan, CSU Pomona
Tim Middleton, Bath Spa University
John Peters, University of North Texas
Andrea White, CSU Dominguez Hills
Richard Ruppel, Chapman University, Chair
Thanks to our Sponsors:
Chapman University Office of the Chancellor
Wilkinson College Office of the Dean
The Polish Consulate in Los Angeles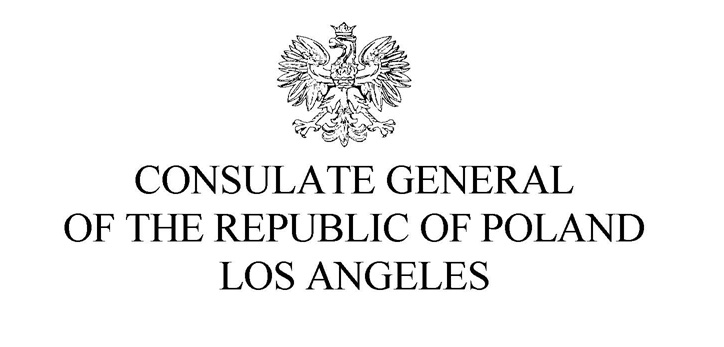 ---