MAP OF THE LAND OF CANAAN
Below is a map of Canaan which shows the general region plus the particular sites that you will be using in this module. The site you will be "digging", GEZER, is labeled in red.

Three other sites to be used in comparison (HAZOR, MEGIDDO and LACHISH) are highlighted in blue. Please look at each city for your comparative information.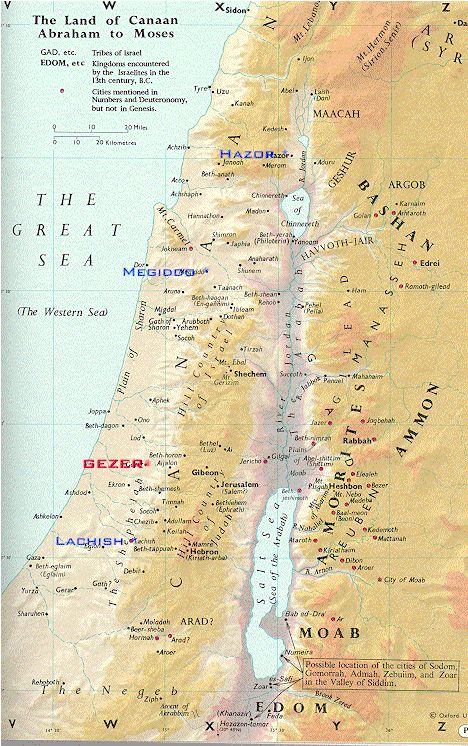 from Oxford Bible Atlas (second ed.)